Testimonials and Reviews of Dr. Bonk's Workshops and Keynote Presentations:
---
"I just wanted you to know how much we appreciated your presentation on August 15 and the book you gave me regarding MOOCs and open education. Due to my long history in education and my belief in the power of excellence in teaching and learning, your presentation was very meaningful to me. Thank you for your commitment, energy, and enthusiasm in sharing your insights in such an effective way. I'm sure your thoughts and ideas will permeate our institution and advance the quality of education we offer our students. Again, thanks for your visit and the book."

Daniel J. Elsener
President
Marian University
August 21, 2017

---
"Thanks for presenting at ILRN in Coimbra! Your presentation was inspiring to a lot of participants."

Jonathan Richter
Chairman of the Immersive Learning Research Network
Director of the Media Design Program at Salish Kootenai College
Adjunct professor in the College of Education at the University of Montana
Missoula, Montana
July 3, 2017
---
"I am very glad to meet you at the 5th International PBL Symposium at Republic Polytechnic in Singapore a couple of weeks ago. I was inspired by your speech. Always keep your wonderful energy going and flowing to others."

Dr Siva Chandrasekaran
Research Fellow (Engineering Education)
Centre for Advanced Design in Engineering Training, School of Engineering
Deakin University
Geelong, Victoria, Australia
March 28, 2017
---
"Curt, what a terrific keynote you gave. My colleagues were 100% engaged. We could have sat there all afternoon sharing ideas. Thanks again."

Beth Gazley, Ph.D.
Professor, School of Public and Environmental Affairs (SPEA)
Director, Master of Public Affairs Programs in SPEA
Affiliate Faculty Member, Lilly Family School of Philanthropy
Indiana University-Bloomington
March 27, 2017
---
"On behalf of both Beth Gazley and myself, I wanted to reach out and say thank you one more time for your great presentation for the SPEA Online Teaching Workshop. You definitely helped us in starting conversations among our current online faculty about increasing levels of student engagement in their courses, and also sparked interest in online teaching among our other faculty who are not currently teaching online."

Daniel O'Donnell
Assistant Director, Online Education and Student Services
School of Public and Environmental Affairs (SPEA)
Indiana University-Bloomington
March 26, 2017
---
"I had participated for the PSU's workshop on March 13th, 2017 and would like to grateful thank to you for opening the world of" Blended learning" which inspires me to have passion in developing pedagogic innovations for our students and communities. Your TEC-VARIETY' s book which I received from you has really more varieties to explore, engaging reading and being practical tools for me and my colleagues. I am really enjoyed the chapter 14 in that book. Once again, as an economist, I can say that " Blended learning " creates the economies of scale and much productive."

Sopin Jirakiattikul, Ph.D.
Faculty of Economics
Prince of Songkla University, Hadyai Campus, Thailand
March 14, 2017
---
"Thank you for your highly engaging workshop on 16 Mar. It was really an eye-opener for me to bring back numerous useful techniques that I could use in my class. Not to forget your "$1 million dollar" but far more importance is the "Adding Some TEC-Variety" book that would be very handy for me in the future."
Hoo Chee Wai, Senior Lecturer
Diploma in Industrial & Operations Management (DIOM)
School of Engineering | Republic Polytechnic
Singapore
March 16, 2017
---
"I want to thank you again and express my appreciation for your lectures and inspiring presentations I have attended, and for the knowledge I have gained from them. Your ability to present the subject of "Students' Motivation" in such an interesting way, produced one of the most memorable events I ever attended. The subject very timely and appropriate for me as an instructor. Also I want to thank you for the book that you generously offered to me."

Angela Trubceac, Doctoral Student
Miami University of Ohio
EDL Department,
Teaching Assistant, Edward Muskie Fellowship Program Alumni
February 11, 2017
---

"Thank you so much for coming to Drexel. No one speaks the Truth quite like Tolkien through you :)"

Barbara Askinas
Adjunct Faculty, Communication Department
Drexel University, Philadelphia, PA
January 25, 2017
---

"I was very impressed by your lecture not only the introduction of new technologies but also your interactive lecturing. It was like seeing an opera for me. To make audience stand-up and sit-down, a book present event, wearing hat during the lecture and so on."

Prof. Jangmook Kang
Research Professor of Dept. Computer Science
Korea University
Seoul, Korea
June 17, 2016
---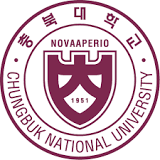 "I work at the Center for Teaching and Learning(CTL) of Chungbuk National University(CBNU). Prof. Okhwa Lee, my academic adviser, gave CBNU students a great opportunity to meet you and to participate in your talks. Personally, it's my honor to attend three of your presentations at CBNU and to get your "Adding Some TEC-VARIETY" book. At my workplace, I am in charge of e-learning services on the CBNU e-learning platform (Blackboard), so your book is excellent reference to do better job. Thanks so much for giving me the book with your comments."

Beomcheol Bak
Learning Supporting Department
Center for Teaching & Learning
Chungbuk National University
Republic of Korea
June 2, 2016
---
"I am a student from Dongguk University. I listened to your lecture yesterday at Korea university last week Wednesday June 1. It was such a great time. Your contents were interesting and I was inspired. As I prepare an exam to be a government officer, I will keep in mind the importance of technology and keep up with these new trends in education. Most of all I want to help people around me to become inspired and make their life better through learning. Thank you so much for your lecture, your book, and your signature~!"

InHye Byun
Education and Economics student
Dongguk University
Seoul, Korea
June 1, 2016
---
"I just met you yesterday at Korea National Open University (KNOU) special lecture. It was an inspiring time."


Jun-Young Shin
C.E.O. CareU: http://www.careyou.org/
Seoul, Korea
May 31, 2016
---
"Your video presentation yesterday was very well received. People thought it was informative, funny and, believe or not, they even jumped when you asked them to. Finns, who are so passive. Well done! And thank you so much."

Tarja Mykrä
Director of Development
MERCURIA Business College
Vantaa, Finland
April 29, 2016
---
"Curt, what a treat! You were a splendid Forum guest on Shindig today, offering tons of ideas, interacting generously with participants, and pointing out many directions for people to follow."

Bryan Alexander, Ph.D.
Futurist, researcher, writer, speaker, consultant, teacher, technology guru, etc.
Ripton, Vermont
Homepage: http://bryanalexander.org/
Future Trends in Technology and Education: http://ftte.us/
April 28, 2016
---
"Curt awesome to have you on Shindig! Thank you so much for the time and insight. I know that folks really enjoyed this session."

Chris Downs
Senior Director of Business Development - Higher Education
Shindig
New York, NY
April 28, 2016
---
"Professor Bonk, thanks again for the interesting key note speech today at the DEANZ conference in Hamilton, New Zealand as well as the copy of your book. It has some fantastic ideas that I will use in the training and development of my own staff as well as development of resources for my clients to train and assess their staff and clients."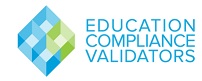 Vanessa McCarthy
Education Compliance Validators
Cairns, Australia
April 18, 2016
---

"I really enjoy your presentation and that is so inspiring. I also went to your website and find much more useful information. Thanks a lot."

Lu Wang, Master student
Literacy and Language
Purdue University
March 27, 2016

---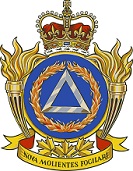 "How amazing was that? Dr. Curtis Bonk's address was interesting, exciting and thought provoking. I honestly cannot decide what was better: Dr. Bonk's dynamic presentation on really innovative learning or the fact that we kept talking about it in every other session for the rest of the day."

Bradley J. White
Commander
Commandant
Canadian Forces Training Development Centre
Canadian Armed Forces
Borden, Ontario
February 16, 2016
---

"I enjoyed meeting you during your recent visit to NLU; thanks for taking so much time with our team. I learned a great deal and have received a lot of positive feedback from faculty too."

Robert D. Muller, Ed.D.
Professor and Dean
National College of Education
National Louis University
February 15, 2016
---
"Thank you so much for your time with Tarleton last week. I just want to let you know that your talks were a big success. The feedback has been tremendous and all positive! So many people got great ideas to use in their classroom and were fascinated by the points you brought up and how we can better prepare faculty for what the future holds. Personally, I thoroughly enjoyed your talks and got so much out of them."

Dr. Kelley Shaffer
Director, Center for Instructional Innovation
Tarleton State University
Stephenville, TX
February 15, 2016
---
"Thanks Curt…. You are by far one of the coolest researchers…teachers…ever. :)
One of my students sent an email after the presentation and said, "That Dr. Bonk rocks!" In youth language… That is awesome. :)"

Dr. James E. Gentry
Editor, JESP (The Journal of the Effective Schools Project)
Tarleton State University
Stephenville, Texas
February 13, 2016
---
"I have to tell you that your visit to Tarleton this week has been truly transformative for me in terms of thinking about new and different ways to engage my students. In fact, I shared your TEC-Variety e-book with my students, and will be incorporating it as required reading for next semester. "
Credence Baker, PhD
Assistant Professor, Educational Technology
Assistant Graduate Dean
Tarleton State University
Stephenville, Texas
February 12, 2016
---
"It was a pleasure to sit through your sessions today. I really enjoyed them both and gained several ideas for use in my online courses. Again, thank you for your insights today and I look forward to reading your books (both R2D2/Empowering Online Learning and Adding Some TEC-VARIETY)!"

Julie M. Ward, M.Ed.
Visiting Assistant Professor, Curriculum & Instruction
Tarleton State University
Stephenville, Texas
February 11, 2016
---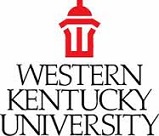 "Thank you very much for your blended learning workshop. It's very helpful and inspiring to create a more engaging learning environment. I also appreciate the many examples and resources that you provided."

Xiaoxia "Silvie" Huang, Ph.D
Assistant Professor in Instructional Design, School of Teacher Education
College of Education and Behavioral Sciences
Western Kentucky University
September 25, 2015
---
"Thank you so much for speaking at IT Day! I think everyone enjoyed your presentation and found it eye opening. And…I have heard that those in your master class have been raving, but you know this from past experience."

Olinda Hubbs, Education Coordinator
Enterprise Applications
Southern Illinois University Carbondale
August 13, 2015
---
"I am writing to you to let you know how inspired I feel after the IT day yesterday, you definitely shared some of the passion and flame for teaching and technology with all of us. I felt reminded of the reason why I am in the Learning Systems Program and how much this field means to me, you even got me thinking on a PhD and applying to IU in the future. Thank you very much for the good vibes, engagement and love for knowledge sharing. May the force be with you."

Yolany L. Lagos, Graduate Assistant
Learning Systems Design and Technology
Curriculum and Instruction Department
Southern Illinois University, Carbondale, Illinois
August 13, 2015
---
"I was very pleased to have an opportunity to meet you in the Open University of China. Thank you for your wonderful speech and two books you gave me. I hope to have another opportunity to meet you in the Open University of China again."

Ms. Lai Jiwen
Manager of Integrated Department, Senior Editor
China Central Radio & TV University Press Co. Ltd. (i.e., The Open University of China)
Beijing, P.R. China
July 6, 2015
---
"Thank you so much for two wonderful lectures at South China Normal University! Both lectures are informative. I am planning to implement some of the motivation strategies in my online courses in the fall semester."

Liangyue Lu, Visiting Assistant Professor
Department of Educational Leadership
Grambling State University, Louisiana
June 13, 2015
---
"I thought I'd send a quick mail to let you know how much I enjoyed your Education 3.0 talk today. Your energy and optimism is highly contagious - I feel like I left the room with something that I didn't have when I entered!"

Steve Roberts
Instructional Designer, eLearning Pedagogical Support Unit
The University of Hong Kong
June 5, 2015
---
"Curt, thank you for joining us here at St. Anselm College today (via Adobe Connect). I thoroughly enjoyed your presentation and discussion and hearing of all the exciting innovations and opportunities with IT instructional and learning modalities. I'm excited to start researching many of the sites, books and technology applications that you shared. It was a pleasure to have you join us. Best wishes for an enjoyable summer."

Jane A. Leonard '95 MBA, BSN, RN
Asst. Director/Faculty, RN to BSN Program
Saint Anselm College, Manchester, NH
May 16, 2015
---
"Just finished up Summer Faculty Institute and wanted to thank you again. Everyone is still talking about your lecture and what a treat it was. The energy carried us through the afternoon and the rest of the day today! Lots to talk about and think about. It was by far the top SFI experience we've had here at Saint Anselm. You delighted and inspired us all!"

Kim Round, Ph.D.


Director of Instructional Technology
Lecturer, Education Department
Saint Anselm College, Manchester, New Hampshire
May 15, 2015
---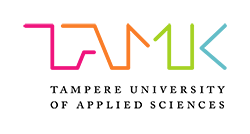 "Curt – crazy man! I know of no one else that would do a talk at 2:00 am in the morning. Your encyclopedic knowledge of the subject and ability to connect ideas and trends was of real benefit. Thank you."

Mark Curcher
Program Director, 21st Century Educators
Tampere University of Applied Sciences (TAMK)
Tampere, Finland
January 16, 2015
---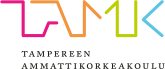 "Thank you, Curt, for an excellent and inspiring session at Tampere University of Applied Sciences! The feedback has been nothing but excellent. Looking forward to continue cooperation with you!"

Ilkka Haukijärvi
Development Manager
Tampere University of Applied Sciences (TAMK)
Floworks - eLearning Development Network
Tampere, Finland
January 16, 2015
---

"Thanks again VERY MUCH for coming in and speaking to our faculty learning community; you were a big hit! It was a great talk, lots of great ideas, and it really helped them with some concrete examples! I am really glad that the technology finally cooperated."

Mark Millard
Director of Learning Design and Technologies
Department of Engineering Professional Development (EPD)
College of Engineering, University of Wisconsin, Madison
October 31, 2014
---

"I still remember your inspiring speech at the LearnTech Asia 2014 Conference, which gives a very comprehensive analysis of the current learning trends and their implications. It's definitely thought provoking and keeps me thinking about how to apply these ideas back to my job."

Joyce Chan
Assistant Human Resources Development Manager
Management Training & Development Department
MTR Corporation Limited, Hong Kong
November 20, 2014
---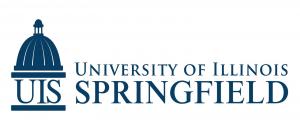 "Thanks so much for the photo and the slides, Curt – but thanks especially for being our keynote speaker at Technology Day 2014. It was great to finally meet you. Even more, I enjoyed your presentation immensely and, through it, I was reminded of how engaging and fun the teaching-and-learning process can be!"

Lynn Pardie, Ph.D.
Vice Chancellor for Academic Affairs and Provost
University of Illinois Springfield, Springfield, IL
September 29, 2014

---
---
"Thanks so much for spending time with us at UIS this week. We have heard many wonderful comments about your presentation. The faculty and staff who were in the auditorium and those who watched online were "engaged" by what you shared. :-) "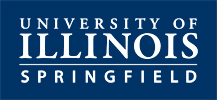 Vickie S. Cook, Ph.D.
Director, Center Online Learning, Research and Service
Research Associate Professor, Educational Leadership
University of Illinois Springfield, Springfield, IL
September 28, 2014

---
"You are a really dynamic speaker…I went to your site and have already downloaded the new book. Looking forward to adding some techniques to my online courses."

Dr. T (Ty) Price Dooley, Assistant Professor
Faculty Fellow, Center for Online Learning Research & Service
Department of Public Administration, College of Public Affairs & Administration
University of Illinois - Springfield
September 28, 2014

---
"I want to thank you again for all your participation in this year's conference. It was a delight watching you present and engage the audience during your spotlight talk. Excellent! Also, congratulations again on your much deserved award. Bob expressed the sentiments so well."

Les Howles
Director, Distance Education and Professional Development
Annual Conference on Distance Teaching & Learning
Division of Continuing Studies, University of Wisconsin-Madison
August 22, 2014

Bob Clasen introduces the 2014 Wedemeyer Award, August 13, 2014: https://www.youtube.com/watch?v=kCm1_MGaqec
---

"Many thanks again for your highly enjoyable talk, which generated a lot of interest."

William Hale, Rare Books Department
Cambridge University Library
Cambridge, UK
July 14, 2014

---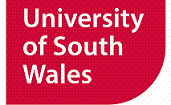 "Many thanks for Friday - a very informative day. I'm glad I could swap my teaching around to be there, my future classes are going to be the better for it. Thank you also for the book... :0)"

Jayne Woodman, Lecturer
University of South Wales, Pontypridd, Wales, UK
July 7, 2014

---

"I just wanted to say in writing thank you very much for the TEC-VARIETY book you gave me this afternoon. It was very generous of you considering all the difficult questions I threw at you. I feel the day was very well spent in your company. However, it did provide me with more questions than answers, but I guess that is the sign of a good talk :-) It continues to be a wonderful area to be working in and over the years you've brought a lot to it. Long may that continue."

Dr. Joe Nicholls
Principal Consultant: Digital Enablement
Library Service, Cardiff University
July 4, 2014

---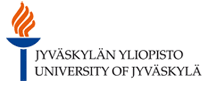 "Thanks for the inspiration :)
I was a first time attendee on this event, and stuffed my schedule to take all out of it. Afterwards, I must say that it was a blast! Special thanks for your vivid and inspiring contribution. I'll be sure to look forward for more of these lectures! Wish you enjoyed Finland and had fun also."

Mari Kyllonen, MEd.
Classteacher, Teacher training supervisor, Jyväskylä Univeristy
Training school Doctorate student, Jyväskylä University Teacher education dept.
June 26, 2014

---
"Thank you again for the great professional development opportunity that you provided our instructors. It sounds like the day went really well and the instructors were very appreciative of the resources and ideas that you provided. Thanks again for the opportunity to work with you to bring some new ideas to Oklahoma."

Carrie DeMuth, M.Ed., NBCT
Program Manager, Business, Marketing & IT Education
Oklahoma Department of Career and Technology Education
June 18, 2014

---

"Professor...Doctor...Shaker...Thinker (i.e., Curtis Bonk!). As I was combing, surfing and gleaning all that I can free and without encumbrance, I happened across your 2008 syllabus for your course 685. A few clicks at Monster Syllabus and a few more to fully connect you to the guy who wrote the book on my desk ("Open"). Great authors, people who create monster source stops and just cool free thinkers are rare and precious!! Thank you."

Patricia Murthy
Technology Educator
Farmingdale, New York
June 12, 2014

---

"Just wanted to thank you for an extremely engaging and vigorous workshop yesterday. My tool box is now full of truly worthwhile websites, ideas, and technology that I can use next year as I develop my lesson plans. I am introducing Sports and Entertainment Marketing next year and I am excited about using the Icebreaker Ideas, Case Base Learning Activities, and Think-Pair-Share. Also, thank you for recommending the NOVOED website for Entrepreneurship resources. I explored it yesterday and found some really good information, as well. Dr. Bonk, once again, thank you for a day filled with great educational ideas and a very enjoyable workshop."

Michael Rachlin
Marketing Instructor/DECA Advisor for Mustang High School
Mustang, OK
June 5, 2014

---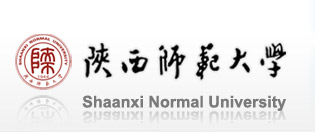 "I loved your talk at the ICER conference in Hue, Vietnam very much and I think most of the participants also loved it as well. It was one of the most interesting talks/speeches that I have ever listened to. I loved the way you performed then. I suppose no one could be falling asleep but felt excited during you presentation. Thank you so much for bringing us the earnest information and the great performance."

Kate Nguyen
Doctoral Candidate in Educational Psychology
Shaanxi Normal University, Xi'an, China
March 18, 2014

---

"Thank you Professor Bonk for your superb presentation. I enjoy and gain a lot of knowledge. Now, I absolutely believe 1000% in the one factor promoting learners' motivation: Expert's modeling that the ways you showed us yesterday."

Kittima Sadhuwong
Ph.D. candidate of Educational Technology and Communication
Faculty of Education, Chulalongkorn University, Bangkok, Thailand
March 11, 2014

---

"Dear Prof. Dr. Curt Bonk, You are absolutely fantastic. Thank you for your inspiring and thought provoking presentation for today. —
feeling inspired."

Pattama Ann Chandavimol
E-Learning Manager at Siam Commercial Bank
Ph.D. student, Educational Technology and Communication, Faculty of Education
Chulalongkorn University, Bangkok, Thailand
March 10, 2014
---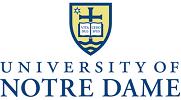 "Thank you so much for coming and giving us such an inspiring talk. I learnt a lot from reading your articles before, but listening to your speech took it to another level. The enthusiasm, dynamics, and mind-blowing information in your speech were hard to duplicate. I hope we can have you on campus more often."

Xiaojing Duan, Ph.D.
Academic Technologies Engineer
The University of Notre Dame
March 3, 2014

---
"THANK YOU for a great session this morning. Your enthusiasm and energy really served to launch the days dialog. Lots of great ideas generated out of the day, may be more sessions like this are required."
---
"Thanks again for your dynamite presentation this summer at the AECT Leadership Conference. You rocked the house!"

Marcus Childress
Professor and Chair of the Instructional Design and Technology Department
within The Teachers College at Emporia State University
President, Association for Educational Communications and Technology (AECT)
Emporia, Kansas
October 14, 2013
---
"I just finished watching your recent talk about MOOCs that was done in conjunction with the Corporate Learning Network (http://www.youtube.com/watch?v=TDHXBWW4MV4). I really appreciated the conversation. Your comment at the end of the talk regarding your appreciation of the conversation about history and not always looking forward really spoke to me and the work my colleague and I are working on…I've seen you speak at a number of conferences and enjoy the work you are doing. Thank you for making such a strong contribution to our field."

Dawn Clineman, MS
Associate Director of Online Learning
University of Cincinnati
College of Allied Health Sciences, Cincinnati, Ohio
September 13, 2013


---
"I very much enjoyed your talk at Eastern Washington University and am currently enjoying your book, The World is Open. Thank you for the very timely information and for the time you shared with us at lunch."

Chris Bailey, President
Lower Columbia College
Longview, Washington
July 24, 2013


---
"I just wanted to again thank you for being with us at UAHuntsville and delivering outstanding presentations! We appreciate you and wish you all the best. This may have been our best Institute and much of the credit goes to you."

Charles Ray Nash, Ed.D.
Vice Chancellor for Academic and Student Affairs
The University of Alabama System
Chairman, Alabama Council of University Chief Academic Officers (CUCAO)
Chairman, Alabama Mathematic, Science, Technology, and Engineering Coalition (AMSTEC)
Tuscaloosa, Alabama
June 11, 2013


---
"Thank you so much for sharing your keynote in Huntsville this week at the UA System Scholars Institute. I thoroughly enjoyed my front row seat! You helped me so much in getting ideas for my dissertation about learning spaces and rebuilding academic classrooms/buildings to inspire collaboration. Your monster syllabus rocks! I've already used many of the Week 11 resources."

Caroline S. Parsons, Instructor
Department of Communication Studies, College of Communication and Information Sciences
The University of Alabama, Tuscaloosa, AL
May 24, 2013


---
"Thank you again for being with us at Scholars Institute. It was absolutely wonderful and everyone was engaged! I know I personally enjoyed your talk as well as you insights during the panel discussion and heard the same from everyone I spoke with."

Pam Tejes
Director of Customer Relations, Services and Support
University of Alabama in Huntsville
Huntsville, AL
May 23, 2013


---
"I enjoyed the way you closed out the conference….Also, loved your presentation and how you teach people to mine assets! Very well done and well received by all. So, I look forward to reading the World is Open book that you gave me and mining the assets on your sites and learning more from your work and enthusiasm! Many, many thanks."

Bess de Farber, Grants Manager
George A. Smathers Libraries, University of Florida
Gainesville, FL
April 25, 2013


---
"Hola, I loved your presentation. I would love to buy a copy of the engagement and retention book and I would like to read your article on inviting speakers to the classroom. Thanks you are AMAZING! You have inspired me to learn and do more!!! Muchas gracias."

Caridad Jiménez, Spanish Professor
University of Florida, Spanish Department, MySpanishLab
Gainesville, Florida
April 25, 2013


---
"My desk is littered with sticky notes of inspiration based on your Cengage Learning presentation that you just gave. I am glad that the talk is archived because I am sure that I missed at least two brilliant ideas for every one that I captured. Thank you for answering my question concerning community colleges – I plan on adding testimonials from former students – to help motivate current students. I am also going to have current students rate and rank assignments as you suggested. I look forward to reading further books and articles that you have authored."

Gail J. Ballard
North Idaho College
Coeur d'Alene, ID
March 6, 2013


---
"I was one of the online participants for your Cengage Engage session (at SXSWedu 2013 in Austin) and wanted to thank you for your dynamic, high-energy presentation. You offered a number of useful resources that I plan to investigate further. I am an instructional designer working with faculty to design online courses, and often meet with strong resistance. I hope some of your ideas will help our faculty create more exciting, engaging and interactive online classes."

Susan Fein, eLearning Consultant
Washington State University
Global Campus, WSU Online, Pullman, WA
March 6, 2013


---
"We are ending the first week (of four) of our stab at a MOOC/open education like activity (see http://wvucommmooc.org/). When quizzed by administrators yesterday about where the idea of doing this project came from, I responded by saying it was from a workshop at a conference this last August. Given it was your workshop, as well as your enthusiasm in inspiring those there to try to do a similar activity, I wanted to say Thanks!"

Matt Martin, Ph.D.
Professor and Department Chair
Department of Communication Studies
West Virginia University, Morgantown, WV
February 9, 2013


---
"I've just attended your presentation at Aston University which was fantastic and gave me lots to think about…Thanks again for today - first class."

Steve Hoole, Blackboard Manager
Buckinghamshire New University, High Wycombe, UK
January 28, 2013


---
"I would like to say thank you very much for yesterday's workshop. You inspired me with so much information. After the workshop, I came up with the idea of linking my new Japanese In-Country summer course and my Japanese beginner's course. This will be a very inspiring challenge. Please keep inspiring people like me. p.s. Thank you for the 2 million dollars."

Akiko Tomita, Instructor, Centre for Asian Studies
School of Social Sciences, Faculty of Humanities and Social Sciences
The University of Adelaide, Adelaide, South Australia
November 9, 2012


---
"You challenged us, confused us, inspired us and took our thinking to another level. I can think of no better way to describe your sessions last week, and I am grateful that you shared your insights with us. I have had many positive responses from staff who heard you speak. As you suggest: let's MOOC to it, shall we?"


Professor Kim Watty, Ph.D., Chair in Accounting
Associate Dean – Teaching and Learning (Scholarship), Faculty of Business and Law
Deakin University, Melbourne, Australia
November 4, 2012



---
"Just a note to say how much I enjoyed the Program Director's day last Friday. Of course, Curt was brilliant in rounding out the whole day. You could feel the energy levels rising all around the room! But it was all excellent. Great opportunity for me to meet new Faculty people, and organise further catch-ups. To get Curt to come along and present was an amazing coup by any Australian university standard. He has an outstanding international reputation."

Dale Holt, Associate Professor
Learning Innovations Group, Faculty of Business and Law
Deakin University, Geelong Waterfront Campus, Geelong, Victoria, Australia
November 6, 2012


---
"Thanks again so much for coming on the show this morning. You are a fantastic speaker and a wonderful guest to have. The link to the interview is here: http://radioadelaidebreakfast.wordpress.com/2012/11/06/learnin-how-to-teach/. If you are in Australia for any other lecture circuits or talks in the future, we would love to have you on the show…"


Bryanna Griffin
Producer on Breakfast on Radio Adelaide
November 6, 2012



---
"I attended the Masie conference last week and I really enjoyed your presentation…so much so, that I want to learn more about your work and also share your slides with my colleagues."

Kay Kihwa Rho
President ioTrio
Inverness, IL
October 29, 2012


---
"I had the pleasure to watch your lecture at Bb World last week and thoroughly enjoyed it and learned a lot! As many of the folks you encounter from universities on a day to day basis profess, a constant challenge of mine is to encourage online faculty to add additional meaningful (and potentially dynamic) content to their courses…Thanks so much for your time and for your work in the industry. You truly set an example and are an inspiration for many of us!"

Mark Prestopnik, M.S.
Assistant Director of Learning Management
School of Leadership and Professional Advancement
Duquesne University
Pittsburgh, Pennsylvania
July 17, 2012


---
See Next 19 Quotes for Sample Massive Open Online Course (MOOC) Unsolicited Feedback (over 4,000 enrolled) in CourseSites from Blackboard; Course: "Instructional Strategies and Technology Tools for Online Success"):
MOOC Quote #1 of 19. "I ran across a link to your CourseSites course today and have had a terrific time working my way through it. I am still in week 1 and I have been inspired by so many great activities. I have decided to create a sample Moodle course with demos of some of those activities, so that professors could import those activities into their own courses very easily."

Jeanette Allen
Instructional Technologist
Oglethorpe University
Atlanta, GA
July 24, 2012


---
MOOC Quote #2 of 19. "I recently took your MOOC "Instructional Ideas and Technology Tools for Online Success." It is one of the best courses I have ever taken, so thank you for that. What great ideas! I am putting together an online training package for high school teachers utilizing the Idaho Education Network (IEN). These teachers bring classes to rural areas for high schools that can't fill or find teachers. For example tiny schools like those in Challis, Idaho can't afford to hire an AP Calculus teacher or a French teacher, but students could take the course for high school credit from teachers at Meridian through the IEN. These instructors need some ideas for keeping students motivated, engaged, etc. With your permission, I am hoping to use some of the ideas from the MOOC and other parts of your materials in the training package."


Jolene Montoya
Educational and Technology Consultant, Idaho Education Network
Principal at Shadow Butte Elementary, Emmett, Idaho
July 22, 2012
---
MOOC Quote #3 of 19. "Thank you for the video lessons of Instructional Design and Technology Tools. I have watched through all the lessons; they are really marvelous. The contents are very thoughtful. I will remember all your lessons in my planned projects. Thank you again for your kindness, and I will let you know when I use them."

Carol Liu
Retired IT employee
Sydney, Australia
June 13, 2012


---

MOOC Quote #4 of 19. "I wanted to let you know that I enjoyed the sessions that I could attend during the MOOC. What a neat idea. I have shared the idea with many of my colleagues."


Julie Gahimer PT, HSD
Professor, Krannert School of Physical Therapy
University of Indianapolis
June 11, 2012
---

MOOC Quote #5 of 19. "I must say that this course truly have been a great learning experience for me. It is thanks to you and your team. If there are plans for additional courses in the future i will enroll. Another thing that really struck me regarding the MOOC was yesterday when I surfed the discussions waves. The biggest wave there is in any course could actually be students sharing and that has been the biggest bonus effect of being a part of this MOOC course. I do hope that the groups I´ve participated in will continue to keep in contact. I saved all the tech tool links I´ve got during the course in my digital classroom library at www.edmodo.com. It is quite a few of them now.

One thing that surprised me in the beginning of this MOOC was the huge amount of information that kept coming at you. Like waves approaching the shore. It was difficult in the beginning to choose what to embrace. i was fortunate to read Stephen Downes' blog and his thoughts about MOOCs and I have come to the conclusion that I should ride the connections waves NOT the content waves. They will not lead you to the objectives by the shore. What is even more important...the objectives is actually up to me to decide. I´ve learned so much during these few weeks. Not mainly from Dr. Bonk and from the content placed in the course management system but from my fellow students at the course. I will try to maintain those contacts. Another good thing about this course is that I´ve been able to reflect upon my own role as a teacher and how i should use this new knowledge in my own courses. There you go...connectivism - social contructivism - collaboration and reflection.

Information x reflection = knowledge!!!

"

Major Thomas Lyck
Swedish Armed Forces School of Logistics
Skoevde, Sweden
May 31, 2012


---

MOOC Quote #6 of 19. "I'd like to express my gratitude to Mr. Bonk and everyone who paid lots of time and efforts to make it work. It was a great chance to learn from each other and grow professionally. I had an opportunity to participate in different MOOCs, but this one was the best I ever experienced to join. The platform and scheduling as well as the manner of running the Course was unbelievably great and well prepared. I enjoyed all the webinars run by Dr Bonk, though the time didn't fit me, as it was always after midnight. Anyway, the opportunity to watch the recording makes it even better."

Nina Lyulkun, Associate Professor
Business Foreign Languages Department
Khmelnitsky National University
Khmelnitsky, Ukraine
May 31, 2012




---

MOOC Quote #7 of 19. "...I am most interested in teaching online in future. My interest in the MOOC phenomenon occasioned my signing up for your class. It has been a rewarding experience and I have learned much - about online teaching and learning, organizing a MOOC, and the challenges and rewards of "professorial performance" (you really should think about acting). It has been reassuring to encounter your views on teaching as they resonate so strongly with my own. Thanks for your warmth and energy."

Lynne H. Roff
Online Doctoral Student, California Institute of Integral Studies
Homer, Alaska
May 29, 2012
---

MOOC Quote #8 of 19. "The reason I wanted to attend the MOOC was to get my head back into teaching mode after a year of medical leave. Distance learning has always been of interest to me. I know that it could be used to greatly benefit students who otherwise might not be engaged with learning for whatever reason. I have never understood why anyone would not be curious enough to learn something. Learning has never had to be sugar coated and spoon fed to me - I generally go out and find whatever piques my curiosity. I've been telling everyone about the MOOC; from the superintendent, CTE director, IT director, CI director, principal and assistant principal and school librarian to friends and family considering going back to school."

Marta Coleman
High school teacher (and former district librarian)
Henry County TN School System, Paris, TN
May 28, 2012
---

MOOC Quote #9 of 19. "Many thanks for the work you have been sharing with us these last 4 weeks. While I was hesitant at first, I have come to love this MOOC and look forward to it. Even better, is that I am implementing some of the ideas I've learned these past few weeks in my Summer Survey of Music class. I am now working on implementing other TEC-VARIETY ideas to bring into the fold.

I have much better expectations for the outcomes of this class and with the new techniques/strategies I have learned in the Instructional Ideas and Technology Tools for Learning MOOC. I am inspired and open to bringing my students a more engaging learning experience. Participating in the Instructional Ideas and Technology Tools for Online Success has made it clear to me that my focus in life is one who is passionate about teaching."


---

MOOC Quote #10 of 19. "Dr. Bonk—I am in your MOOC right now and have enjoyed it so much. Thanks so much for sharing all these wonderful resources with me, even your slides. We plan on creating several training videos beginning at first with Moodle and then advancing to online learning. I would like to share the Shared Online Video Resources, Portals, and Pedagogical Activities guide from TrainingShare.com with faculty in a course on our Moodle site and also on our portal site for faculty as well. It also includes a link to the V-Portal which inspired me to begin creating videos.

I really did find these videos and the MOOC very helpful. My mother, who is 82, just could not get over the fact that I was in a class of 3,500 people from all over the world. I am excited that you will be coming to Spalding soon and am encouraging everyone I can to come to hear you. ☺"

Janice Poston
Associate Librarian for Reference/Instruction
Spalding University Library
Louisville, KY 40203
May 25, 2012
---

MOOC Quote #11 of 19. "I've greatly enjoyed participating in this class as part of my continuing professional development in online teaching! It's been the exact type of refresher that I've been craving, with the added bonus that it has very much validated my work as an online educator. I think what I will use the most is the videos as anchors and review, which will be incorporated more in my online, on-campus, and blended (to be created) classes. I highly recommend that all online educators, seasoned or newbie, join in the learning fun!"


Dr. June Klees
Social & Behavioral Sciences Division
American History & College Success Strategies Professor
Bay College, Escanaba, MI
May 23, 2012
---

MOOC Quote #12 of 19. "I am presently enrolled in the "Instructional Ideas and Technology Tools for Online Success" MOOC. I'm finding it extremely interesting and helpful. I met you at the 2010 LCTCS Annual Conference in New Orleans when Robert (Bob) Johnson was head of LCTCS Online. That past keynote and meeting is what drew me to the MOOC. As E-Learning Coordinator at my college, it is my responsibility to train new online instructors. I am currently teaching an online "teaching online" course, and I am incorporating your videos for online teaching and learning as they fit the needs of the course. This week I included "Planning an Online Course," "Wiki Uses," and "Online Discussion Forums."

Thank you for the use of the videos and for the MOOC. I'll miss the Wednesday afternoon live meetings! I HAVE to incorporate live meetings in my course! I see now how important they are to students."

Sharon Bowman
E-learning Coordinator, Assistant Professor of English
Louisiana Delta Community College, Monroe, LA
May 21, 2012
---

MOOC Quote #13 of 19. "Love your MOOC course… couldn't make it 'live' to any sessions so far due to time zone differences, but have been reading downloading your slides and reading your blogs … cool sunnies! And now wow--sharing those MOOC slides and resources. Thanks so much Curt - these resources will be really useful. I have circulated your MOOC course around Deakin here, and we love it… should pay us a visit some time (again) :-)"

Dr Leanne Ngo, Lecturer of eLearning
Faculty of Business and Law
Deakin University, Melbourne, Australia
May 15, 2012
---

MOOC Quote #14 of 19. "I am really enjoying your Massive Open Online Course (MOOC). It is so well structured and I'm getting so many ideas out of it to implement next semester. I will be trying wikibooks in the next few weeks."

(Later update)…" I would like to thank you again for a very positive experience. After we finished the course I went on to plan my next year's course design to include many of the tools that I have learned from your course. I think the main success of your course was that you managed to keep me--a quite busy teacher--motivated to do the weekly readings and listen to your presentations. It is very difficult to keep online learners engaged and interested in keeping up with the workload and you did that. Thanks again!"


Lana Hiasat, Instructor
Dubai Men's College
Higher Colleges of Technology, UAE
May 14, 2012
---

MOOC Quote #15 of 19. "What an experience, I learned more about online learning in the one hour with Dr. Bonk than the four weeks I have completed in my university online learning course. My course instructor, while a brilliant teacher, lectures in a monotone for an hour and a half each session. I wish he would read some of Dr. Bonk's material!! I have learned simple but effective ideas; such as timely surveys to keep the attention of the class and require participation from each person. The lecture was very interesting, the visual aids were surprisingly effective. Dr. Bonk maintains a lively class experience and encourages student participation with surveys, etc.

The best teachers I have seen in lectures were part showman and part instructor, Dr. Bonk personifies these features. I was never bored or wanted to leave the class. The material presented will be helpful in my work, I will change the way I conduct an online class. I have referenced Dr. Bonk in my course research in hopes that my instructor will review my reference documents!


Having entered college back in the days of Fortran-IV and old fashioned boring lectures, I really enjoy an instructor who can keep a class's attention. This is missing in so many online courses with synchronous sessions or recorded videos. You have given me some good ideas to improve my classes."

Jim King
Industrial Trainer, MSHA Instructor
Rend Lake College, Ina, IL.
May 8, 2012
---

MOOC Quote #16 of 19. "I truly enjoyed your online class. You are so fun and engaging! Can you believe that you were with 500 people from all over the word in an online classroom? God! You are amazing!"


Yi Yang, Ph.D
Instructional Design Faculty, Chair of Curriculum Review Committee
Franklin University, Columbus, Ohio
May 3, 2012
---

MOOC Quote #17 of 19. "I am very pleased that I took your course today – my first MOOC ! I found much of what you talked about today very fascinating and hopeful!... meaning there are always multiple paths of finding what's right for both teaching and learning - One just has to not be overpowered by the sheer volume of what is out there to be discovered! Again many thanks for your course today."

Christine Maxwell
Program Manager for Blended & Online Initiatives
The Provost's Office, University of Texas at Dallas
May 2, 2012
---

MOOC Quote #18 of 19. "I participated in your live MOOC session today. Great session! It was fast, engaging, and encyclopedic, just like you Curt. I miss being around your positive energy, and so it was wonderful to experience it through the computer and to hear all of the awesome pedagogical ideas! I must admit, I'm glad that my classes cap at ~20. I couldn't handle having 450+ folks in the chat all at once!"


Vanessa Dennen
Associate Professor, Florida State University
Educational Psychology and Learning Systems
May 2, 2012
---

MOOC Quote #19 of 19. "In my syllabi, I have implemented lots of materials from your MOOC online course, "Instructional Ideas and Technology Tools for Online Success." I'm very happy to store my badge at Mozilla Bag Pack, and learned a lot from you. One of my comments in CourseSites was that you are Distance Learning Genius."


Besa Bytyqi, MA
High Lector, The Language Centre
South East European University
Tetovo, RM, Macedonia
February 8, 2013
End of Unsolicited MOOC Feedback (all feedback is shared with permission)…
---

"Feedback - excellent presentation in 2 sessions in Elluminate! You single-handedly engaged one of the toughest groups of multi-tasking tech integrators I have, and you kept their attention throughout the morning. It was clear to all of us that you modeled the best way to keep folks engaged in an online setting. They were actually happy that you couldn't make it here in person so they were able to observe how effective you were! Suffice to say, you rocked it today! They loved you - thanks so much!"


David Solon
Instructional Technology Coordinator
Lancaster-Lebanon IU 13
Lancaster, PA
May 16, 2012
---

"That was a great online session. I couldn't leave my seat even though my friends called me for lunch."



Norhayati Maskat
Head, Learning Skills, Learning Technology Unit
Taylor's College Subang Jaya
Selangor, Malaysia.
April 10th, 2012
---

"AWESOME Extreme Learning! I had a few epiphany moments while attending your webinar. Have to admit, that was one of the most electrifying Webinars I've attended so far."


M.Hafiz Hanif
MInstTech, B.Ed, Tutor, Instructional Design & Technology
Sultan Idris Education University
Perak, Malaysia
April 10, 2012
---

"Thanks Admiral Curt for the most electrifying webinar of the century. I updated the session blog with a bunch of links to your awesome work. It was an honor for CAPTAIN ZAID (or ZED) to serve you for 2 hours, and actually I think we even outdid Batman & Robin! Yeah, we are a pretty hard class act to follow... Admiral Curt & Captain Zaid....LOL. Okay, thanks million times again."


---

"Thanks Curtis, I very much enjoyed your sessions: they were lively, entertaining, and packed full of useful information! I look forward to using a lot of the materials to enhance our curriculum. Thank you for making everything freely available: practicing what you preach!"
Grant Trudel
Associate Director, Undergraduate Program, Business Information Systems
School of Business and Leadership, Indiana Wesleyan University
March 13, 2012
---

"It was a delight to meet you – you are quite a character! I was going to email you to thank you for your substantial contributions to the conference. Your sessions were informative and practical. You brought a lot of life to the group – I can just imagine the level of energy in your classes!

Thank you for the resources. I am already implementing some of your ideas. Just put in a wiki in my online grad business class yesterday to build a resource list on international management."


Jeannie Trudel, Ph.D.,
Associate Vice President for Strategic Initiatives
College of Adult and Professional Studies, Indiana Wesleyan University
March 13, 2012
---

"Thank you very much for the links. I find the materials really useful in my current work assignment at Training Unit of the Development Bank of the Philippines. You are a fantastic speaker. Hope you had a great time here in Manila."

Crisel A Carlos
HRD Unit, Human Resource Management
The Development Bank of the Philippines
March 2, 2012
---

"Many thanks for your inspiring presentations at our campus last Friday. We will be talking about it and the links you graciously provided for months. Also, I wanted to thank you again for my copy of The World is Open. I'm absorbing it now and will pass it to colleagues--underlined of course."



Ann Rogers, LAS Senior Professor
DeVry University, Irving, TX
February 7, 2012

---

"Your workshop on Friday was incredible! I've never experienced such a fact-rich and idea-filled session in just one day, much of which has relevance to what I do for my clients…Again, it was an absolute pleasure meeting you and attending your Thursday night presentation and Friday Workshop. I consider it to be a highlight in my professional career."


Stuart H. Weinstein, Ph.D., Senior Managing Consultant
Learning Solutions, Global Business Services, IBM
October 9, 2011

---

"Woke up this morning popping with ideas after your workshop yesterday. Thank you for an energizing day."


Catherine Zaranis
Senior Consultant and Product Lead, Leadership and Management
Management Concepts
October 8, 2011

---

"I enjoyed your lectures at the AXIO conference and appreciate so many of the resources you were able to point us at. And it's always great to interact with such a high-energy and accomplished professional."


Shelby Schellenger
Graduate Research Assistant, Emporia State University
October 5, 2011

---

"I must tell you how much I was heartened by your strong emphasis on free sharing of information. It's the first time I've heard such advocacy from any speaker! I've often found it ironic that sharing of information in an academic environment is frequently thwarted by issues of intellectual property, copyright, and rigid attitudes. We MUST get beyond narrow views of 'need to know' and 'always done it that way' and 'MY information'."


Betsy Edwards
Web/information specialist; editor; ETDR lead consultant
Information Technology Services, Kansas State University
October 3, 2011

---

"Thanks for the energy and inspiration at the AXIO conference."


Jenell Williams
English Language Program Lab Director
Kansas State University
September 30, 2011

---

"I wanted to thank you for spending time with us -- I got a lot of great ideas. In fact, I'm updating one of my assignments right now!"


Karen L. Rasmussen, Ph.D.
Interim Associate Dean
Chair and Professor, Engineering and Computer Technology
Instructional and Performance Technology, University of West Florida
August 17, 2011

---

"Great session. Really appreciate your enthusiasm and sharing your knowledge in the area."


LeRoy Hill
Creator of Caribbean Educators Network
August 8, 2011

---

"I just wanted to say thank you one more time. Your contributions made our 1st virtual conference a resounding success. We are receiving rave reviews thanks in no small part to your participation. In fact, you were brought up and referenced several times in sessions following your presentation as well as in the evaluation forms as a conference highlight. I really appreciate you sharing your wonderful knowledge, energy, and experiences and hope that we will see you again next year!"


Connie Swiderski
Professional Development and Communications
Texas Virtual School Network (TxVSN)
August 8, 2011

---

"Thanks for a stellar presentation at Speaks Volumes." (i.e., the first annual, Texas Virtual School Network (TxVSN) Virtual Online Learning Conference)"


Joseph Chmielewski, M.S., L.P.C.
Owner, Ctr. for Creative Learning and Therapy
San Antonio, Texas
August 3, 2011

---

"Thanks for your wonderful presentation! Your energy and enthusiasm were a great way to kick start our sessions. Thanks again!"


Jay D. Bennett
Instruction and Course Coordinator
Michigan Virtual School
June 14, 2011

---

"I just wanted to express my excitement of watching you at the Army Learning Summit during several sessions. I was an elementary school teacher prior to getting this job with the Federal Government and am now hoping to find a teaching job in some capacity where I can be as expressive as you were. I was energized by your presentation and pray that I will one day be as energetic, forthcoming and helpful when I begin teaching again. Thank you for coming. I also plan to visit your site regularly as you have updates. I do not think that I have ever been so excited to venture out and do more than I have been doing. Thank you for the spark!"


Linda Kay Williams
TRADOC Fellow
Fort Monroe, G 3/5/7, Generating Force Training Directorate (GFTD)
May 13, 2011

---

"Curt, as you predicted, my head was mush with so much information from your presentation at UNT last week. And what a great presentation it was! Your energy and thoughts are inspiring and contagious. I appreciate the few minutes of mic time to remind this Open World that it's not so open for people that use assistive technology."


Rebecca Cagle
Office of Disability Accommodation Coordinator IV
University of North Texas
May 2, 2011

---

"Friday's forum was a big success and you carried it. We'll be challenged to raise the bar next year."


Patrick Pluscht
Director, Center for Learning Enhancement, Assessment, and Redesign (CLEAR)
University of North Texas
May 2, 2011

---

"By the way, people are still talking about your keynote session yesterday. You did a bang up job. I usually don't care to see the webcam on a speaker but in your case, it worked out perfectly and added another dimension to your presentation... the flow really worked and we got the real Curt Bonk in front of the camera."


Curtis P. Ho, Professor
Department of Educational Technology
University of Hawaii at Manoa
Honolulu, Hawaii
April 15, 2011
---

"Again, thank you for yesterday's GREAT keynote! People were still talking about it hours later! For sure the audience can felt your charm over the webcam."


Grace Lin
Assistant Professor, Department of Educational Technology
University of Hawaii at Manoa
Honolulu, Hawaii
April 15, 2011
---

"One thing you notice immediately about Curtis Bonk...he is animated! He loves to move and gesticulate. He captures your attention. Another thing you notice about Curtis Bonk...he loves to have fun! The most important thing about Curtis Bonk though is that he is all about sharing...through open source, through his web site, through the videos he has posted."
"So exciting to see Dr. Bonk! He is a very kinesthetic teacher, moving all around the place, even on video!"
Review of Dr. Bonk's Technology, Colleges and Community Worldwide Online Conference Keynote on Storify


Kimberly Nakano
Library Administrator
University of Hawaii at Manoa Library
April 15, 2011
---

"We loved your visit- I told several people as I left your talk that it made me wish I was 30 years younger with a whole career ahead of me yet! It is so great to get fired up again!"


Professor Gail E. Fitzgerald
School of Information Science and Learning Technologies University of Missouri
Columbia, MI
March 10, 2011
---

"It has been a nice event to see you at the ELI 2011 Conference (the 2nd International Conference of e-Learning and Distance Learning) in the Kingdom of Saudi Arabia. I came to Riyadh for two days and listened to your presentation as well as your panel. Your presentations were outstanding. You are a wonderful person. I admired your way of speech and movement around the stage. You really got great ways of communication and you received excellent feedback."


Dr. Adil A. Hamid
CEO & Chairman, Sharp Opinion Management Consultant
Academic Adviser & Affiliate American University of London Dubai
United Arab Emirates
March 2, 2011
---

"I want to thank you for your support and great delivery during DeVry University/GA's Academic Day. We just completed tabulating the faculty feedback and the most positive experience of the day was your presentations and workshop. Personally, I enjoyed meeting you and hearing of all your experiences."


John Dunbar, Ph.D.
Dean of Academic Affairs DeVry University
Decatur, Georgia
February 21, 2011
---

"I just wanted you to know how much I enjoyed meeting and talking to you on Friday. Your presentations were very well received by the faculty. I am really excited about moving to the next level to help faculty apply some of the ideas you presented. Thanks too for the book. I enjoyed working with you."


Dale S. Burgess
Associate Dean, College of Liberal Arts & Sciences
Interim Associate Dean, College of Health Sciences
DeVry University, Atlanta, GA
February 7, 2011
---

"Thanks for the most inspiring information filled program you provided at Devry's Metro Atlanta's Academic Day last Friday! I heard nothing but positive comments from all with whom I spoke. You have given us tools that we can use to build our own models to continue to refine our classroom learning environments. Using the concept you presented of "We All Learn in this Open World," our faculty can be more equipped to prepare students for their future work and personal lives."


Susan Henning, MA, CRC, CDMS, NCC
Professor, College of Liberal Arts & Sciences,
DeVry University, Atlanta, GA
February 7, 2011
---

"Thanks for your fascinating and engaging presentation this morning-- it was a real delight to attend, and I've already heard from some folks who watched it with pleasure online, so perhaps everything worked out as a blessing in disguise. In any event, I'm sorry I had to tear myself away, but do want you to know how much I enjoyed-- and learned!"

Professor Nelson Hilton
Director, Center for Teaching and Learning
University of Georgia
February 3, 2011
---

"Folks were still talking about your keynote presentation Friday. It was a fun presentation and great to see all the heads shaking in agreement about the future. Powerful talk. You set a standard we will now have a difficult time of meeting every year. Maybe I should suggest to the committee we make you an annual keynote for the Kentucky Convergence conference. "



Lori McMillin
Business Manager, Office of Information Technology
Northern Kentucky University
November 8,
---

"Curt is a man of many talents. He is full of positive energy and drive and simply loves to be around people. He is a fantastic, high energy, knowledgeable speaker who can fully engage an audience. As an author, his books are well researched, insightful and full of ideas and innovations.

Curt is a generous connector of people and ideas. He is always willing to introduce and connect people and share ideas and knowledge - he says the "World is Open" but Curt lives that - he is open. he gets great pleasure in helping people along their path, providing advice, help, and insight and generously giving whenever he can.

I count myself lucky to know Curt, never mind be a friend of his or work with him. He is a man of the 21 Century for he lives to innovate, create, share, reciprocate, collaborate and most of all live life to the full at 500 words a minute - while having fun. In three words - 'He Does Stuff'."


Mark Curcher
Lead Faculty, Department of Learning Innovation
Higher Colleges of Technology
Dubai Men's College, United Arab Emirates
October 27, 2010
---

"The pleasure was all mine. I thoroughly enjoyed the message that you brought to the EDGE conference as it was very pertinent to the policy and direction that we are working towards in this province."


Eric Nippard
Program Development Specialist - Technology Integration
The Center for Distance Learning and Innovation
Department of Education, NL, Canada
October 23, 2010
---

"Thanks for a great presentation with lots of imagination and flair!!! Looking forward to reading your book and getting plenty of insights."


Jerry Juska, Ph.D.
College of Media, University of Illinois, Urbana, Illinois
October 11, 2010
---

"I can't stop thinking about last week and the amazing Summit. Your presentations were definitely the highlight...Thank you for coming and thank you for informing and inspiring us. Our company theme for this year is "future-proofing," and your messages fit that so well. After the summit, I had lunch and dinner with several of the participants, and they repeated again and again how much they appreciated the event and hearing you and Julie Young present about what is already real today and what the future holds." "


Gloria D. Pickar, Ed.D.
President and Chief Academic Officer
Compass Knowledge Group, LLC
October 10, 2010
---

"You were terrific! You were the highlight of the week. I am so glad the day's organizers had the vision to invite you to speak...Again, your presentation was super!"


Donald C. Katt
President, SUNY Ulster
Ulster County Community College, Stone Ridge, New York
October 6, 2010
---

"Well, rumor is correct. You were great! Thanks so much. You really made our day."


Mary Craig
Technology Department & Curriculum Department
Rondout Valley Central School District, Accord, New York
October 4, 2010
---

"Your talk was truly motivational, I just hope I can persuade some of my guys to adapt to some of your ideas."


Doug Posey P.E.
Director, Apprenticeship Programs, Division of Extended Learning
Houston Community College, Houston, Texas
October 4, 2010
---

"I've had nothing but positive feedback from your day with us here at Clarke. I don't know how you maintained that much energy after 6 hours of straight presenting, but you did great! Thank you for everything and I'm sure we'll meet again."



Pat Maddux
Executive Director of Academic Technology
Clarke University, Dubuque, Iowa
August 27, 2010
---

"One of the most engaging and informative sessions I went to was done by Curtis Bonk. He based his talk on his recent book The World is Open: Now, WE ALL LEARN With Web Technology. It was my first opportunity to hear him speak, after hearing much about him from colleagues. It is tough to keep up with him, but he shared so much information about Web 2.0, tools that might be of interest to us as IT/ID professionals and our faculty. His talk is available in the archives of the conference (http://educause.mediasite.com/mediasite/Catalog/pages/catalog.aspx?catalogId=7e668ea5-7ef5-4227-b2da-dab47d4079d4)."


---

"It was a pleasure to listen to and meet Dr Curtis Bonk at the recent MoodleMoot in Melbourne. His presentation on future directions for blended online learning using digital tools was staggeringly good and so full of detail and supporting examples from around the world it was hard to keep up and make proper sense of it all"

"There were some superb key-note sessions, the highlight for me was a talk by Dr Curtis Bonk from Indiana University and one of the world's acknowledged experts in understanding what is driving emerging technologies in learning. His 2009 book The World is Open was waiting for me in my letterbox when i got back to the UK!"


Geoff Riley
Founder of tutor2u
Head of Economics and Politics and Head of Learning and Teaching Technologies
Eton College, UK.
July 22, 2010
---

"Your presentation has really broadened my horizon to a great extent and prompted me to think hard and deeply about traditional brick-and-mortar type of education vs. distance education and the implications on assessment."


Yuerong L. Sweetland, Ph.D.
Director of Assessment,
Franklin University
July 16, 2010
---

"I was so glad to participate in your presentation sessions and hear about Korean universities yesterday. We thank you for all of your time and insight to inspire us how to successfully facilitate our online and blended courses at Franklin University."


Younghee Jessie Kong, Ph.D.
Faculty, Instructional Systems Design,
Franklin University
July 1, 2010
---

"Thanks for spending the afternoon with us here at the OSU Libraries yesterday. It was a great presentation and I can't wait to try the "Variety, Novelty" and other ideas from your TEC-VARIETY model in my own online course. I bet the students will love them! I most admire your empathy with students. I'm half usability engineer by training and I believe in user-centered approaches in any human-technology interaction design. It's hard to imagine how an instructional technology or strategy can be successful without a learner-centered mindset in the design and implementation."


Tingting Lu, Ph.D.
Multimedia and Assessment Specialist,
The Ohio State University Libraries
June 30, 2010
---

"I found your presentations most helpful - they inspired me to look at new modes for learning and addressing problems. I think the material you present demonstrates that we have built up a lot of experience in online learning and there seems to be lots of ideas on how to approach and improve our online teaching...Thanks for your frameworks. These are important if for online learning and teaching is to mature - with enough structure to organize what we know and how we apply it. I hope it will eventually feel more disciplined online learning than exploratory. Thanks. Great stuff. And entertaining!"


Doyt Perry
Associate Professor, Master's of Information Strategy,
Systems and Technology, Muskingum University
June 30, 2010
---

"I still get comments on how great your presentation was...and remain amazed at both the insanity of your schedule, the outrageous productivity you manage to maintain, and the clarity of insight you bring to a world of ebullient chaos."


Myk Garn
Director, Educational Technology,
Southern Regional Education Board
June 24, 2010
---

"I want to take a moment and tell you how much my staff and I enjoyed your webinar. I turned into a team pizza party, webinar & brainstorm session about our schools technology future."


Ralph Mulleins
IT Administrator, Cumberland County Schools
Cumberland, Virginia
February 25th, 2010
---

"You were simply great!!! You had a fantastic open forum and you were able to capture the audience - even from a distance!! Thanks much! We indeed transformed and revolutionized education! And yeah! it worked!! This is actually the first time we did it this big! And we're happy with the results. Thanks again... it's something to write about and share with colleagues!!"


Melinda dP. Bandalaria, Ph.D.
Associate Professor, University of the Philippines Open University (UPOU)
Coordinator of the Open UP Forum for the 15th Anniversary of the UPOU
February 23, 2010

---

"I cannot thank you enough for your presentation. You are an extremely gifted orator and a brilliant educator. This weekend I applied your advice and started surfing the web for educational tools- truly amazing!"


Jonathan MacClements, M.D.
Conference Chair, Innovations in Health Science Education 6th Annual Conference
Austin, Texas
February 19th, 2010
---

"For those of you eager to stay current on open education trends, I recommend the new book by Curtis Bonk, The World is Open: How Web Technology is Revolutionizing Technology. I heard Bonk speak last November at the Sloan-C International Conference for Online Learning and he was quite inspiring. Great stuff for any educator with an open mind."


Michelle Pacansky-Brock
Director of Online and Hybrid Support Center
California State University, East Bay
July 19, 2009
---

"Our professors really enjoyed the sessions. Some of the faculty are using your ideas of allowing students to modify what type of final projects they do, and many are exploring new technologies. I just got back from the Sloan-C conference in San Francisco with even more ideas and inspiration. I'm hoping to open up more possibilities of collaborative projects that span across different classes at Thunderbird."


Amy Pate
Faculty Liaison for Distance Learning, Global MBA
Thunderbird School of Global Management
July 13, 2009
---

"It was great to see you at Ed Media in Hawaii! I was amazed to see how moved my husband, Peter, was by your presentation, despite the fact he has no connections to Higher Ed, or Web-based learning. He now wants to talk business with you."


Maria Avgerinou, Ph.D.,
Director Center for Educational Technology and Excellence in e-Learning, Teaching and Research (CEeLTRET),
Department of Educational Policy and Research
School of Education, DePaul University

Peter Kanavos,
Athens Inc. & Bon-A-Pit,
Chicago IL
July 9, 2009



---

"You do terrific presentations and yes, I walked away with ideas, inspiration and enthusiasm."


Herb Hilderley
Chief Executive Officer and Chairman
Paxen Group Board of Directors
May 25, 2009
---

"You are truly amazing!!
Thank you for your energetic & inspiring presentations. You will be remembered long in our students' mind.
Hope to see you next year in Seoul again."


Myunghee Ju Kang, Chair
Educational Technology Department
Ewha Womans University
Seoul, Korea
May 20, 2009
---

"THANK YOU for your trip to Greenville, and the personal time you spent with me this morning. You put on two fabulous presentations with lots of energy and knowledge, and it was very motivating as well as informative. I can only wonder at the positive long-term effects that this will have on the future of online learning here at Greenville College. Again, thank you!"


Greg Sanders
Sociology Professor
Greenville College
April 30, 2009
---

"I want you to know how much I appreciated your two talks at the School of Public Health this week. I can say it has renewed my interest in updating my medical school lectures."


Charles W. Beasley, Ph.D., DABMP, DABSNM
Assistant Professor of Radiology
Department of Diagnostic & Interventional Imaging
The University of Texas Medical School at Houston
February 20, 2009
---

"I wanted to send along a note of appreciation for the fantastic set of sessions you provided us last Friday. You are certainly in the right field and are an excellent presenter. You gave some terrific ideas, and I'm looking forward to trying many of them. I've ordered your book and know it will be very helpful."


Gail Petersen
Gail Petersen & Associates
Visiting Professor, Thunderbird School of Global Management.
February 14, 2009
---

"I am writing in regards to your recent presentations last week at the Dubai Men's College here in the UAE. I attended your Blended Learning & The World is Open and wanted to thank you for making the trip and let you know that I was really inspired by this wonderful event. I have instructed thousands of online/on-ground students and am very interested in what you are doing along these lines."


Philip West, MBA, MS
Faculty, Business Department
Abu Dhabi Men's College
Abu Dhabi, UAE
February 3, 2009
---

"Now that the conference is over, I wanted to take just a minute to thank you for your wonderful contributions to a great event. Although I have not seen all the evaluation data, I think that your forum was very successful. Your participation in the forum is one reason it was so well received. I enjoyed your enthusiasm and felt that the audience got what they came for."


Shauna Schullo, Ph.D
Director, Distance Education Certificate Program
University of Wisconsin Madison
August 21, 2008
---

"I thoroughly enjoyed your presentation on technology trends in education in Madison, although I was disappointed to not have received any stuffed animals or money. I'll try harder next year. I also enjoyed the presentation you made with Professor Siemens enjoyable and found your enthusiasm for Web 2.0 inspiring."


William F. Ritke-Jones, Ph.D.
CyberMations Consulting Group, Boston, MA
August 15, 2008
---

"Thank you for your participation on our Web 2.0 forum. You and George Siemens were very enlightening and entertaining! I learned a lot and am sure the audience did as well. Thank you again."


Pam Scheibel
Clinical Professor
School of Nursing
University of Wisconsin
August 11, 2008
---

"It was an amazing privilege to feature you as our primary plenary speaker during the 6th National Workshop for Accelerated Programs in Higher Education, Accelerated Online and Blended Learning, July 22-23, 2008, at the Doubletree Hotel Denver North. You helped create a special 'buzz' around the workshop, and helped us attract members who hadn't participated in a while. Most importantly, you provided an energetic venue for us to gather and discuss innovation in accelerated online education, which was a tremendous help to us.

The survey results indicate that this workshop was a very successful event. In particular, your small group session entitled,'Best Practices of Blended Learning: Situations, Solutions, and Several Surprises,' earned top reviews, where 97% of respondents rated you as a facilitator 'good' or 'excellent.' Your other sessions also received high marks in terms of content and delivery. Congratulations!

I wanted to also share some of the comments we received from your sessions:

'Dr. Bonk brought so many technological ideas that were really innovative. It made for a very interesting conference!'
'Very timely and relevant. Dr. Bonk was fabulous!'
'Terrific keynote speaker. Tons of great information!'
'Tremendous volume of information - Dr. Bonk is very knowledgeable and has a wealth of information to share.'
'Excellent overview of resources available, lively, informative, entertaining.'
'Excellent presenter and information.'
'Super job. I'll use the video and purchase the book; my university will benefit.'
'Very useful information! Many helpful take-away ideas! The overall content was excellent.'

On behalf of the entire CAP organization, I would like to extend you our most gracious 'thank you.' It is my hope that you will accept an invitation back to a future CAP event, where we can continue our conversation about how we can continue to innovate our world campus."


Jeannie Lana McCarron, MNM
Director, Commission for Accelerated Programs (CAP)
Regis University College for Professional Studies
August 07, 2008
---

"I attended the CAP conference in Denver last week and listened to your talks. Excellent job. Thank you for sharing your information with us."


Robert J. Dougherty, MLS
IT Director/Adjunct Instructor
College of Liberal Studies
The University of Oklahoma
July 27, 2008
---
"Thanks so much for the wonderful workshop. I heard many great comments about your presentations. Besides your presentations, I was very impressed that you attended some of the small group sessions on Tuesday. Typically our plenary speakers leave as soon as they are done. I'm sure others appreciated you participating in the small groups."

Cindi Lombard
Regis University
Administrative Coordinator, Events and Member Services
Commission for Accelerated Programs (CAP)
July 25, 2008
---
"We are extremely pleased with the responses we've had to the BLEND Institute. Some of the folks who attended never even thought of themselves as technology users - now they are starting to think about how they might apply IT in their classes. Your three talks have generated fascinating conversations among faculty over lunch and during break. The topics you covered, especially with regard to pedagogy and technology, are exactly what we needed and have been received extremely well. People were very glad to have met you too. Again, thank you so much for coming to FPU."


Henrietta Siemens, Ph.D.
Director, TESOL Program
School of Education
FRESNO PACIFIC UNIVERSITY
May 10, 2008
---
"WOW! Talk about fast responses! I have been spending a great deal of time this afternoon on your website and I am even more impressed that I was before. I must tell you that after attending your keynote address, I altered my own vision of what I was capable of doing online. After completing my degree through Ivy Tech and Franklin University, I went on to earn my MLIS from the University of Wisconsin/Milwaukee (entirely by distance). I remembered so much of what you had said during your keynote address back then, that combined with my own experience as an online student, I try to incorporate as many innovations as I can into my courses, and so far my students seem to really appreciate it. You do wonderful work and are a great inspiration."
Linda Terrell, MLIS
Learning Center Coordinator
College Cooperative Southeast
Scott County Lifelong Learning Center
March 6, 2008
---
"I attended your presentation yesterday. It's very inspiring and interesting. You've been doing cutting-edge research."
Carol Cheng
Doctoral Student
Purdue University
November 30, 2007
---
"I wanted to drop a quick thank you note before going home. The talk was GREAT! Students were saying you are such a prolific scholar and your 20+ years research certainly motivated all of us here! Thank you so much!"


Minchi C. Kim, Ph.D.
Assistant Professor
Educational Technology
Department of Curriculum and Instruction
Purdue University
Thursday November 29, 2007


---
"Hello Professor Bonk... Please find attached a few pics of what I found to be amazingly refreshing and inspiring keynote presentation."
Ana Marinescu
Concordia University
2008 JMSB MBA Candidate
President, Women in Business Club
Organizer, 2008 John Molson MBA International Case Competition
May 16, 2007
---
"This day is ratting away at full steam and I didn't want it to end without (at least) an attempt from me to thank you for your attendance at Connections last week. This was our fifth year, but was our first with an imported guest and I was (we were) delighted. You provided a context for the conference activities that we couldn't; you legitimized a lot of people's work without even realizing it; you gave credence to much of our work in e-Learning Services. You sent out clear messages to whoever was listening- about collaboration, about sharing, about open source tools, about quality, and about teaching and learning. And you handed out a damn fine rubber chicken. The truth is you've got a special skill and warmth and method, and people connect to it (easily). Thanks again."
Andrew Connery
e-Learning Development, Education, & LMS Administration
Centre for Teaching, Learning & Research- Mohawk College
http://spin.mohawkcollege.ca/ac
May 7, 2007
---
"I really enjoyed your presentations at Teaching and Learning with Technology at Purdue University on Tuesday. I found them stimulating, informative, motivating, and especially entertaining. I went home and went right to the computer to evaluate my classes and to see how I could improve them."
Sharon Stoten, MSN, RN,LNC,OTC, CNA , BC
Assistant Clinical Professor
Department of Environments for Health at IUPUI
April 26, 2007
---
"Many people have stopped me in the corridors to say how much they enjoyed your talk. I have had a few emails as well, and interest in Podcasting has just taken off. All thanks to your brilliant presentation."
Dr. Andy Syson
Deputy Director, e-learning Unit
Coventry University
January 22, 2007
---

"The address is perfect. Yes it ended very well. Thanks once again! The feedback for your sessions has been very positive and for all the sessions. Your sessions set a wonderful tone for the conference and reinforced much of what we in e-Learning Services have been promoting."

Pat Anderchek
Faculty Liaison e-Learning
Centre for Teaching, Learning and Research
May 4, 2007
---

"I can't thank you enough for your outstanding contributions to our WiAOC conference. Feedback on your presentations suggests that participants were unanimously impressed by their high quality, and appreciative especially that you would take time to interact with them in two such sessions, and share with them substantial ancillary materials besides. Your contributions significantly enhanced the success of the three-day event, and we applaud your open source and open minded attitudes that coincided so productively with those of the organizers and participants. Thanks again."
Vance Stevens
Webheads in Action Online Convergence Coordinator
December 5, 2005
---

"I can't tell you how much I enjoyed your sessions at TLT (at Purdue University) this week. They were infinitely beneficial to me in a technology support role, and they will help me provide insightful assistance to our teachers during development and implementation of some initiatives to integrate technology in our classrooms."


Daniel J. Schmeltz
District Technology Facilitator
John Glenn Schools, Indiana
April 6, 2007
---

"I really enjoyed your presentations at Teaching and Learning with Technology at Purdue University on Tuesday. I found them informative, motivating, and entertaining."

Eugenia Fernandez
Associate Professor
Computer & Information Technology
Indiana University-Purdue University Indianapolis
April 5, 2007
---
"Curt generated many ideas for us as we look to infuse blended learning for both students and staff. I simply had no idea of its potential until I met Curt."

John Carey
Saudi Aramco
March 10, 2007
---

"It was an honor and privilege to work with you and enjoy your outstanding presentations and informal discussions. Over the last couple of days I have received numerous testimonials praising the Forum and mentioning your great contribution in particular."


Dr. Ahmad A. Ajarimah
HRD Consultant, Training and Career Development
Saudi Aramco
March 4, 2007
---

"Just to share with you my delight at having been fortunate enough to partake in your presentations at Saudi Aramco's TEC last Wednesday. They were most enlightening."


Yacine Rachi
English Coordinator, Saudi Aramco
March 3, 2007
---

"Thank you very much for the great presentation in ARAMCO 28-Feb-2007. Your Presentations gave direction to what I understand about blended learning. I teach Architecture @ KFUPM and as well contribute through my Multimedia skills for e-learning center. Your Blended Solutions will come a long way to my work and teaching. Thanking you once again"


Mazharuddin Syed Ahmed
Multimedia Specialist
King Fahd University of Petroleum and Minerals (KFUPM), KSA
February 28, 2007
---

"Curtis; thank you so very much for allowing me to record and podcast your plenary sessions for our Teaching and Technology conference here in St. Louis last week ... And thank you, too, for your animated entertaining and informative presentations - you really made the entire conference a success."


Paul Wilmarth
Faculty Resource Center
University of Missouri-St. Louis
November 7th, 2006
---

"As I said, all three of your sessions were very interesting and FULL of information. You opened my eyes a lot."


Jing Yang
Instructional Technology Specialist
Academic Computing & Instructional Technology
Maryville University , St. Louis November 6th, 2006
---

"I have to say that Curtis has unbounded energy. He did over 100 talks last year as well as editing a book and teaching. This time it was called 'Podcasts and Wikis and Blogs, Oh My: Online Learning is Not in Kansas Anymore'. We had some great comedy with Bush jokes, air guitar, wigs and audience participation. Once again we were off in a whirlwind tour of some of the newer trends in technology and learning."

---

"I thoroughly enjoyed meeting you in person. Your energy is amazing. Keep it up."

---

"You were truly amazing at the TLt conference. I saw Bill Clinton speak a couple of month ago and you were almost as inspiring."


Heather M. Ross
Educational Communications and Technology
College of Education
University of Saskatchewan
April 12, 2006
---

"Traveling did not diminish your energy level because that was commented on by many in the evaluations. We were so pleased with all the flattering comments we received that we wanted to share with you."
"Curt Bonk! Hilarious! Informative! Inspirational Ideas."
"All of the possibilities Curtis Bonk shared were amazing. I look forward to researching the sites over break."
"The Keynotes were thought-provoking and extended my thinking."
"Thank you so much for your contribution at the Summit."
Lori J Vargo
Reading First - Ohio Center
The University of Akron
March 29, 2006
---

"Dear Dr. Bonk: It has been my signal pleasure to meet you and to have heard one of your performances (surely the informative lecture is just entirely too tame)."

Mary Wynn Roper, B.S., M.S.
Lecturer, History
Troy University, Fort Benning Campus
March 29, 2006
---

"I finally got around to watching your "Perfect e-Storm" talk in Wisconsin. Great stuff. As always, I found your talk inspiring. If I get this job, I may make it required viewing in my first professional development workshop."

Marc Callan, Teacher
Mount Vernon Community School Corporation
Fortville, Indiana
February 19, 2006
---

"Thank you for presenting at this year's OLA Super Conference. People were talking about your session throughout the conference. They really enjoyed your delivery 'style' and learned alot. I think your positive attitude resonated with many. It was like a breath of fresh air for people used to hearing 'we don't have the money to take that path...'. The audience left the room charged up!"

---

"I checked out your slides from the conference (OOOPS, I did not mean to share that). It's amazing to think of what we are doing with learning when you put it all together like you have in your presentation...I have also found your website and links interesting considering my Master's focus on Creative and Imaginative Thinking."

Heather Boyd, Master's student at the University of Phoenix
Nanaimo, B.C. Canada
November 29, 2005
---
"Again, it was a pleasure to meet you and to finally here you speak. As I mentioned, you have saved me a lot of money now that I don't have to go to a bunch of conferences to get an update on blended learning. Your talk was not only highly informative, It was engaging and entertaining as well. Thank you for traveling during your holiday to be at NAIT with us. I know the faculty audience was very appreciative of the opportunity to learn from you."

Joe Saundercook, Vice-President, Office of Partnerships and Business Development
McGraw-Hill Ryerson, Whitby, Ontario
November 25, 2005
Link to streamed video of keynote presentation at the McGraw-Hill Ryerson Regional Event Series

| | |
| --- | --- |
| | More than just textbooks |
---

"You were/are terrific! People all over are talking about your presentation- you were definitely a hit. I now want to organize a 'book' study/discussion around your Handbook of Blended Learning (HOBLe)...online, of course."

BJ Eib
Research Staff
Learning Commons
University of Calgary
November 17, 2005


---

"Bonk is striving once again to make the world flat by teaching people how technology, together with high-quality instruction, can shift paradigms for the better understanding of human potential."
Full Story of Bonk Presentation at the University of Calgary's Learning Commons


---

"Thanks for the thought provoking - and entertaining - session at the Leeds Metropolitan LTA Conference yesterday. Much to digest."


Peter Williams, Senior Lecturer
Leeds Metropolitan University
Leeds Business School
September 12, 2005
---
"Thanks so much for presentations - you were a hit! The delegates not only appreciated your remarks, but they loved your interactive and engaging presentations. In fact, they were talking about the ideas you presented throughout the day. The remote clicker/voting activity was Terrific - many ideas were generated on how to leverage clicker technology in the classroom. Thanks again on for the energizing and thought provoking talk. It was fun to work with you and have you present via videoconference - it was very effective."


Janet Murphy
Manager, Innovative Learning Solutions
Advanced Broadband Enabled Learning (ABEL) Program
York University, Toronto
August 28, 2005
---
"Your e-learning workshops in Taiwan were well received. The audience loved you. I am looking forward to another opportunity to invite you back."


Feng-Kwei Wang, Ph.D.
Executive Director, ITRI College
Industrial Technology Research Institute (ITRI), Taiwan
August 22, 2005
---

"You have delivered one of the best talks I have ever heard in the past 7 years in the US. I am so glad to meet you because I know that I can learn a lot from you."
BaoHui Zhang, PhD, Assistant Professor
National Institute of Education, Nanyang Technology University
Singapore
June 6, 2005
---
"Great to meet you and what a terrific keynote!!! We all really appreciate the enthusiastic and quite humorous delivery of your presentation. The feedback was outstanding and your contribution truly added to the success of WebCT's 6th Annual Conference."


Carol A. Vallone
Chairman, President & CEO WebCT, Inc.
Lynnfield, MA July 20, 2004
---

"I wanted to let you know that I thoroughly enjoyed your presentations at the WebCT conference! Your practical ideas, presented in a creative environment, really made an impact on our Concordia team. Are you open to the idea of being a speaker at future faculty retreats or symposiums we are in the process of planning for the upcoming year?"
Jean Rock
Associate Dean
Undergraduate Studies
Concordia University
St. Paul, MN July 21, 2004
---

"Thank you for your wonderful presentation yesterday on InterACTION in online courses. The strategies and activities that you mentioned could really revolutionize online learning in higher education. In the realm of online learning and cognitive psychology, are there any texts that you could recommend reading?"

Jeff Krebs
Instructional Technologist
Union Institute & University
April. 7, 2004
---

"I enjoyed both of your presentations this week at the ION (Illinois Online Network) Faculty Summer Institute. Your work is inspiring! You offered to send a whole variety of resources which I would like to request."

Dan Balzer
Teaching/Learning Instructional Designer
Waubonsee Community College/ILCCO Learning Academy
Sugar Grove, Illinois May 28, 2004
---

"I would like to thank you for you inspirational presentation on Friday 26th November in Birmingham. I enjoyed it so much that I decided to use a similar format for my house assemblies this week in a 11-16 secondary school in front of 450 kids each day. I used my own props, wore a ski hat, which could be worn in a silly way or in a serious way, but the response from the kids was overwhelming and I was able to put across a really serious point. I will now have to obtain some really good visual and sound files for my next presentation."

Tom McIntyre
Assistant Headteacher
Ladymead Community School
Taunton, United Kingdom November 30, 2004
LADYMEAD
Community School
---

"First of all, thank you for the two of the best academic presentations I have ever attended. I was at both the Coventry ones on e-learning in Higher Ed. and the evening 'corporate' follow-up on Wednesday ... Not only did you bring me up to speed on how blended learning is taking off world wide, but also I learned lots about how to engage an audience and put info. across in a way that it really 'stuck'! the costumes were spectacular, the chocolates tasty and your casting of your 'mini-me' assistant was worthy of the 'West Wing' and the 'Sopranos' (I thought you had brought the guy all the way from the States but he told me afterwards, he didn't know he had the job until Wednesday morning!) BTW, I am saving the $million bill I won for my next visit to San Francisco."


Colin Barnes
United Kingdom
November 26, 2004
---


"BTW I hosted the Happy Hour last night on Net*Working and you were a hit! I heard direct and side conversation how much people got out of your presentation and your use of Eluminate. Some lamenting having missed the first session like myself. Woohoo! The Bonkmeister strikes again!!!"

Bronwyn Stuckey
Director, Innovative Educational Ideas
Australia
November 10, 2004
Innovative Educational Ideas
---

"I checked out your site. It's fantastic! I'm sure I'll be doing a lot of reading in the future. I really enjoyed the seminar today. A lot of super ideas. Almost made me wish I was starting my masters at Indiana this fall. I think you've found your niche in Instructional Technology....can't imagine you, with your personality as an accountant."

Ann. M. Jenkins
Distance/Global Education - instructional Designer
Western Iowa Tech Community College
April 6, 2004
---

"As I told Tom (our instructional technologist), my time with Curt today was fantastic. I really resonated with the idea of us being at the heart of a perfect storm. Like the characters in the movie, I have the optimism to believe that if I just point the right direction and goose the engines a bit, I can make it out of this alive!"

David Weaver
Maricopa County (Arizona) Community College District
January 14, 2004
---

"Curtis, you were a tremendous hit! In fact, I heard from a few people who said the enjoyed your presentation more than any other speakers, even those sponsored by the District. Thank you for following up with more information which ill share with the participants. We hope you can come back again!"

Naomi O. Story
Director of the Center for Teaching and Learning
Mesa Community College
Maricopa County (Arizona) Community College District
January 15, 2004